Posts Tagged: UCANR
Of all the technical session and talks I went to today the topic that was the most exciting was the "ArcGIS Maps for Adobe Creative Cloud". The plugin for Adobe Creative Cloud is a bridge between ArcGIS and Adobe Illustrator and Photoshop. This plugin allows cartographers and graphics designers to import vector and raster data directly from ArcGIS Online and from shapefiles into Illustrator and Photoshop. Once these data are in Illustrator and Photoshop the data can be manipulated and styled using the native tools in Illustrator and Photoshop.
This tool fills a need that cartographers have wanted filled for many years. I foresee these tools as being very important to allow graphics designers within our organization to extend the spatial data that we have created to publications and other materials that UCANR produce.
To download and start using these tools you will need access to Adobe Creative Cloud https://exchange.adobe.com/addons/products/16913 and an ArcGIS for Organizations account http://www.arcgis.com. If you are a member of the UCANR network and do not have access to ArcGIS Online fill out the following form and we will help you gain access to the ArcGIS Online http://igis.ucanr.edu/resources/esri_software/.
Notes and stray thoughts:
More to Come Tomorrow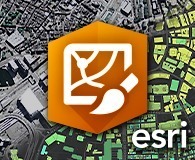 IGIS is in the news for the development and release of the Wild Pig Damage App! The app was recently higlighted by Julia Mitric, Food And Sustainability Reporter with Capital Public Radio.
http://www.capradio.org/articles/2016/12/02/scientists-seek-crowd-sourced-data-to-map-land-damaged-by-wild-pigs
Description of the App: The UC ANR's University of California Cooperative Extension and Informatics and GIS Program have developed a GIS-based mobile application for Apple and Android devices that will collect wild pig damage on range, forest and agricultural lands over time. By taking at least three locations the app will map acreage and geographic location of wild pig damage reported by the users. Cell service at the site is not required to collect data.
The data will be uploaded to a UC ANR server for use by the UC advisors and the specialist that created the app so they may analyze and report data at a county, region, state, national or international level. Private property and user identities are blocked from the general public to maintain the privacy of the users. Public land managers can also use the app. The first efforts are focused on California.
Potential users include ranchers, farmers, forest land owners, managers, and agency personnel such as UCCE Advisors, NRCS, Wildlife Services, etc. In addition, citizen scientists could also report damage on public lands or on private lands if they have access permission by the land owner.
The screen shots below illustrate how the app appears on an Android device
Day 3 of the ESRI User Conference, new tools, new story maps, and new ways to work with data.
New Tools, ESRI is supporting new tools with the python and R programming languages. With python they have integrated the ability to easily use 3rd party libraries within ArcGIS by integrating conda into the upcoming release of ArcGIS Pro 1.3 and they have also made it possible to use python to manage ArcGIS online content with the Python API. With R, ESRi has released a ArcGIS R Bridge that allows for the use use or esri data sets in R and the easy use or results from your R analyzes in ArcGIS.
New Story Maps, at the user conference last year, ESRI highlighted a new story map style called the cascade story map. I found out yesterday that they have developed an app builder for this new style of story map and they have also released another style called a crowdsource story map. I also reached out to the developers of story maps today and found out they are developing a new template, they are going to share this new template with us. I cannot wait to see how these storymaps will be used by UCANR in the coming months / year.
New ways to work with data, ESRI has developed new ways to work with data, these data may include Big Data or Multi-dimensional Data. In the case of Multi-dimensional Data they have highlighted new tools to work with netcdf data, but they also showed how that are using existing tools within ArcGIS to work with Multi-dimensional Data. These tools start by importing Multi-dimensional Data into raster mosaics and they using the full suite of ArcGIS tools on these data structures. When it comes to Big Data, they have created a new suite or tools and capabilities within ArcGIS that will allow us to perform big data analysis directly within ArcGIS. Multi-dimensional Data can be used now with ArcGIS and Big Data Analytics will be available in the coming months.
I look forward to seeing what the 4th day will bring.
Day 2 of the ESRI User Conference, for those who have not been to the user conference is an informative yet tiring event. Today I had the opportunity to get quick and helpful answers to some issues I have been struggling with in my programming within IGIS. With the technical support, I look forward to releasing an app we have been developing with Researchers within UCANR.
Beyond getting some technical support questions answered, I have seen new tools that are going to be released in the coming months to analyze big data. I have seen new ways to visualize and display real-time data, such as streaming feeds from our UCANR Flux Network. I have also seen new data collection apps that we will be able to use to get citizen involvement in the collection of data to extend our research within UCANR. I look forward to seeing new tools that we might be able to UCANR in the coming months.
What a day… The first day at the conference was exciting and a little overwhelming as always. This year ESRI is talking about the ArcGIS suite with particular focus on ArcGIS Pro, ArcGIS Online, and 3D Data and its integration into the ArcGIS Suite of software. I am looking forward to gaining more knowledge about the new technologies and tools that ESRI will be unveiling over the coming days and thinking about we at UCANR can benefit from these technologies.
Stay tuned for more details in the coming days!

IMG 0106